Clear Seal (Gallon) by Newline | Natural Stone and Grout Sealer
NI-CLS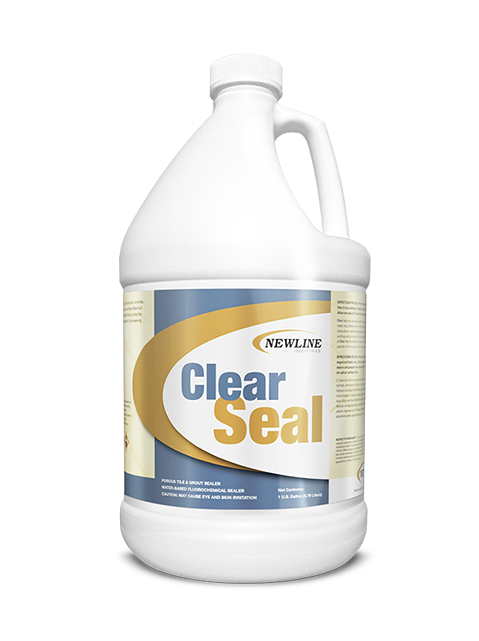 Clear Seal | Grout and Natural Stone Sealer

Clear Seal is a water-based sealer designed for grout, porous tile, concrete, natural stone, brick and many other porous masonry surfaces. Clear Seal protects against both water and oil based stains. Clear Seal provides this amazing protection without a leaving a gloss or color enhancement thus preserving the natural look!
Depending on porosity of the tile, grout and masonry coverage will be approximately 1,000 - 2,000 square feet per gallon.
Application: Clean surface of any coatings or wax. Dry thoroughly. Allow new grout 72 hours to dry prior to applying. Use any of the following to apply the product: airless sprayer, paint roller, clean mop, lambs wool or micro fiber applicator. Apply liberally to porous surfaces. Wipe excess off non-porous surfaces with a clean lint free rag. Allow to dry for 20 - 30 minutes. Apply a second coat for maximum results. Allow to dry completely for 4 - 6 hours before opening to foot traffic.